Trick or Transmutation!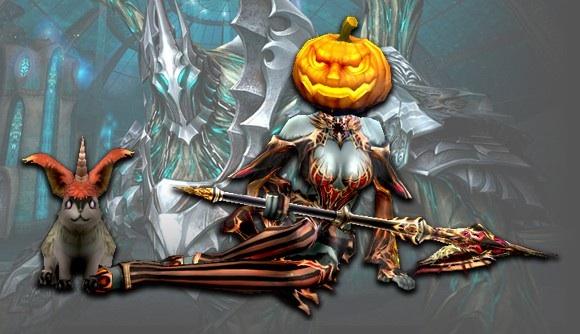 Happy Halloween L2Vanir, it's time for the Trick or Transmutation event!  Players must find keys to unlock the mysterious alchemists chests which contain materials needed to craft the 6 different philosopher stones.  The philosopher stones are used to summon rare and valuable rewards including s80 weapons, s80 armor, soul crystals up to stage 15, vitality items, noble stones, mounts, giants codex's, element stones and crystals, and head accessories.
Sir Edward the Alchemist has at long last completed his research on philosophers stone creation.  He keeps the materials needed to create the philosophers stones in the alchemist chests.  He'd love to show you how it's done but the keys were lost during a recent monster attack.  If you can find one of the keys you can use it to open an alchemist chest and keep whatever you find inside.  Wonderful treasures are to be had by he, or she, who creates a philosophers stone!
This event will run from October 25th to November 3rd.
Good luck!
As a small added event, all players will find themselves rewarded with a scarecrow transformation stick and the chance to receive the Blessing of Vitality buff.