Christmas time!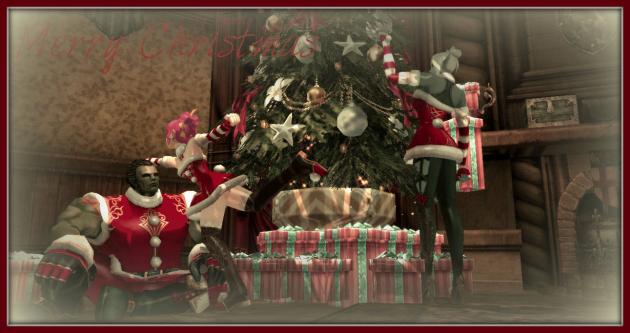 Merry Christmas to everyone! Christmas is definitely the most wonderful time of the year, that's why we will activate some events for this holiday period. This is the perfect time to bring your friends to the server as well!
From December 19th to January 8th you will be able to enjoy Saving Santa event.
From December 19th to January 8th there will be Santa's Blessings event.
Saving Santa Event
Angry and furious by the treatment that he and his family have endured over every year at christmas, Thomas D. Turkey is holding Santa imprisioned in an unknown location to show the world that turkeys mean business.
Santa's Helpers throughout Aden and Elmore are begging for some of your help to rescue Santa Claus. It looks like Santa Claus has been jailed in a unknown prison by the envious and bigoted Thomas D. Turkey.  It's all in the hands of all the players to help Santa to become free! The fate of this and all future holidays depend on you.
You must find Thomas and defeat him in a "turkey style" battle of his favourite game called Rock-paper-scissors. Only when you beat Thomas 4 consecutive times he will free Santa. Santa Helpers will give you the information to face Thomas. Help Santa and don't let this turkey spoil the Christmas for us all.
Santa's Blessings
Santa Claus is here and will be casting the Blessing of Vitality buff on players for 1h. A player can receive this buff once every six hours. Along with this Blessing of Vitality buff, players will also be able to receive the Vampiric Rage, Chant of Victory and Dance of Siren.
We are sorry to inform you that late... But we are sure you'll have a lot of fun anyway!!!