New L2Vanir patch & updater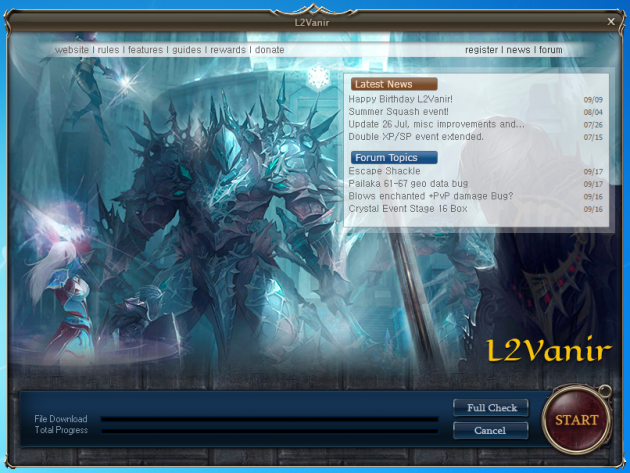 We are glad to announce the new L2Vanir patch with our updater. With the updater we will launch important updates and fixes to the client side.
You will need this in the future to play in L2Vanir, the old patch won't be usable anymore. So please download the new patch from our download section and install it.
Be careful! The new patch installer will uninstall the old L2Vanir installation keeping user configurations. So don't uninstall the old L2Vanir patch on your own because the system folder will be deleted. If you want you can back up your system folder before.
If you have any issues with the installation or the new patch, please open a new topic on Support and help section from our forum, we are glad to help.