Happy new Year! Some fixes and new quest implementations!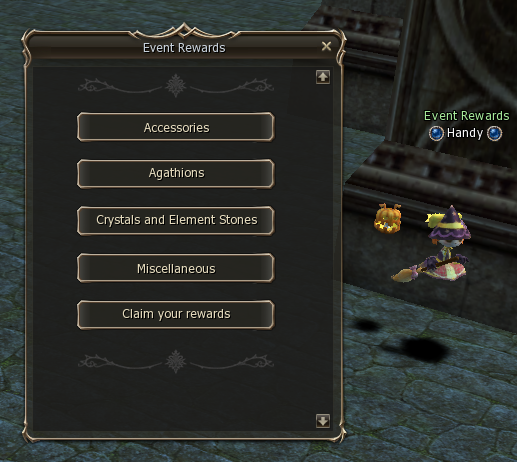 Hello everyone! We have been working as hard as the Santa's Helpers during these Holidays to bring you some new fixes and improvements on your favorite server!
Quests added/fixed:

Updated the quest Go to the Pastureland! (now lvl 82+ is required)
Fixed Jude's Request Quest in Hellbound
Implemented several new quests:

Home Security.
A Trap For Revenge
Not Strong Enough Alone.
Perfect Form.
Oath
Lost and Found

Implemented a New AI for Cannibalistic Stakato Leader (to avoid the use of a too fast healing)
To avoid abuse and make the game more balanced, we have changed the MP restoration upon death to 30%
Fixed and incremented Aenkinel drops of Guiding Tea Leaves.
Fixed a coord sync problem with the Air Blink skill when you are in a bird form (NOTICE: The description is wrong, it will teleport you backwards)
Fixed 733 usable items that had no effects before (such as some potions or clickable quest items)
Added a voting rewards claim button on the Event Manager Handy, and Vote rewards link to rewards page on the website (still in progress)
We hope you enjoy these news, and all the L2Vanir Staff wishes you a happy gaming new year!