On the main site of Vanir, click rewards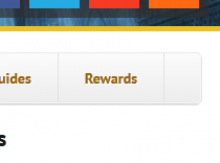 Under the Vote rewards click Vote now.

Click the picture of 100 VOTE(or the link if u cant see the pic)

You need to type what you see in pictures like here, sometimes it cant be hard to see whats writing there just refresh it. Then press  Vote for L2 Vanir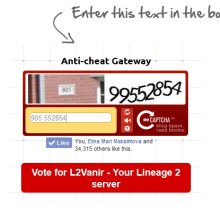 After that you must see list of sites, also our server
Well done, now you vote for your server. Next step claim rewards
Again go to L2 Vanir site and on the right top of screen, click to my account
Here you can see you get 120 reward points as well for 1 vote. Click below of char you would like to send your rewards.Send reward points
Select your account and amount of reward you like to send.(you need 400 reward point to send it) 1 reward point = 1 event apiga
Well done now you have sent your rewards to your char. Next step clain your rewards with your char.
Go to giran event manager, ask from it to give you your rewards.
Pictures Coming soon
Thx for voting and keeping server alive