A Powerful Primeval Creature - Quest
A Powerful Primeval Creature
Minimum Level: 75
Start Location: Primeval Isle
Start NPC: Dinn
Type: Repeatable
Reward: Adena and 60% A-Grade Weapon Recipes
This quest starts at Primeval Isle, you can go here from Rune Township Gatekeeper. Once you are in Primeval Isle talk to Dinn and tell him that you would like to help them.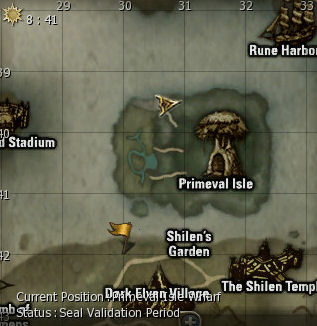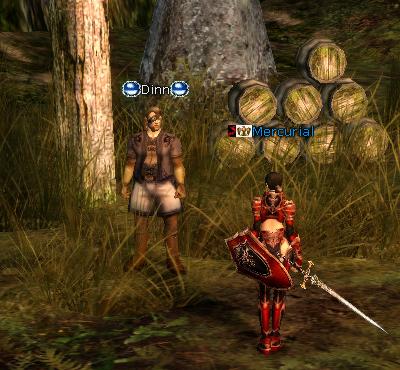 Dinn will ask you to collect

Dinosaur Tissues and

Dinosaur Eggs hunting Velociraptor, Pterosaur, Ornithomimus, Deinonychus and Ancient Egg. There are two places to hunt, Lost Nest and Primeval Plains. This two areas are in the Primeval Isle Lost Nest is a harder place, mobs are sightly stronger and there are many more concentred than in Primeval Plains, Lost Nest is a good place for Mage Parties. Primeval Plains is an easier place and you can hunt here solo easily although in Lost Nest Dinnosaur Tissue's drop is higher.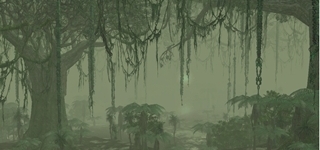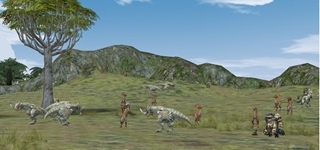 - Lost Nest -                                                               - Primeval Plains -
Dinn takes you

150 Dinosaur Tissues and

1 Dinosaur Egg and gives one of the following A-Grade Weapon Recipe at your choice:
Recipe: Sirra's Blade (60%)
Recipe: Sword of Ipos (60%)
Recipe: Barakiel's Axe (60%)
Recipe: Behemoth's Tuning Fork (60%)
Recipe: Naga Storm (60%)
Recipe: Tiphon's Spear (60%)
Recipe: Shyeed's Bow (60%)
Recipe: Sobekk's Hurricane (60%)
Recipe: Themis' Tongue (60%)
Recipe: Cabrio's Hand (60%)
Recipe: Daimon Crystal (60%)
You can also give him just

Dinosaur Tissues and he will reward you with 

5,000 Adena for each item.